Tel: +86-757-82288015
Fax: +86-757-82252525
E-mail: [email protected]
Add: Shishan Industrial Park, Nanhai District, Foshan City, Guangdong China 528000




Product name : TEKO ALL IN ONE

Product No. : TEKO
Details:
TEKO all in one solar led street light is CB IECEE approved for saudi arabia market . It is an integrated solar lighting system to provide high brightness performance for residental application.It can be easily
mounted to wall or on poles. Or can be used for camping light with mobile pole.It is
completely different from the traditional models on market. Its fixture is
aluminium die casting instead of plastic which helps to extend the lifetime of the whole system greatly. It can suffer high temperature or very challenging
environment like very sandy and hot areas as gulf countires.
Thanks for using extreme much quantity of led chips, the luminous flux of light is able to get more than 150lm/W. It is can be widely used for small paths in villages, garden,parks etc. The installation is very easy, can be mounted to any old or new poles. It is approved by CB ( IECEE / SABER) selling very well in middle east countires specially.OEM orders are welcomed.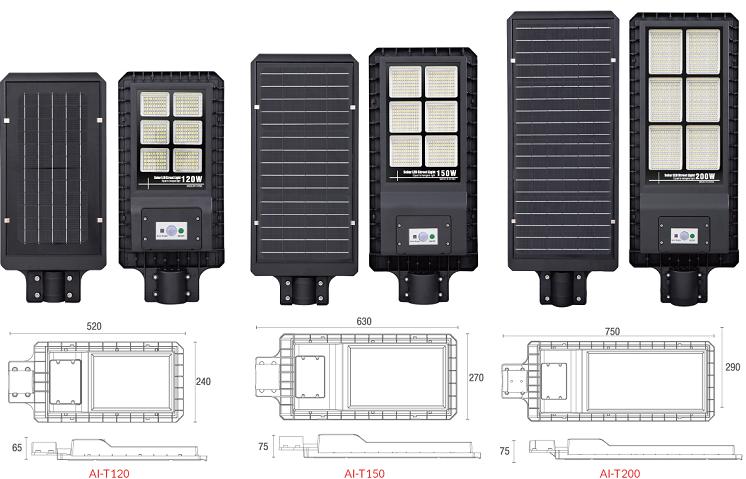 Model:T-15W 丨T-20W 丨T-30W

Max LED Power

15W

20W

30W

Luminous flux

>1,800lm

>3,400lm

>4,800lm

3.2V Battery Pack

12000mAH

20000mAH

30000mAH

Solar Panel

14W

20W

30W

Warranty

2 years